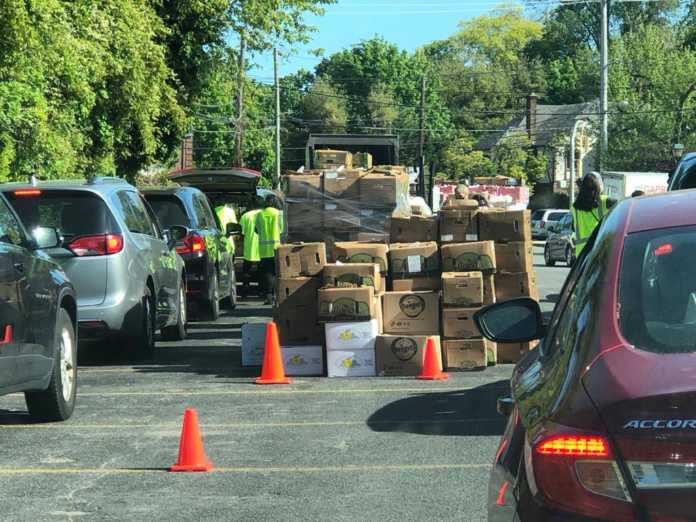 Dear Parents,
There is a NEW REGISTRATION FORM for EVERYONE who would like to pick up Kosher Meals through the Lawrence Public Schools. The link is below.
This week's Kosher meal distribution by the Lawrence Public Schools will take place this Thursday July 2nd for those who register using the new form. From 4pm until 5pm remaining meals will be distributed for all those who didn't preregister. The pick up location is Lawrence Middle School, 195 Broadway.
(The pick up after this week will take place Wednesday, July 8th. Contingent on state approval, the tentative plan is to distribute meals on Wednesday throughout the summer)
In order to pick up you MUST:
1)     Have a printed email response sheet with a QR code for all families for whom you are picking up. PLACE IT ON THE DASHBOARD prior to entering the driveway!
2)     Wear a mask upon entering the driveway.
3)     Have a clean and clear trunk. (You may leave an empty box for the milk)
The form will close out when the maximum meals are reserved.
What if I didn't register or if it is closed out? Can I still get meals?
Will I have to register every week?
Yes.
Can I pick up food for my neighbors?
Yes. They also must register.  Carpooling is encouraged. But please have their information on a piece of paper and ensure your car is empty.
What should I do when I get to the Lawrence Middle School?
Please be patient. Please hand the paper to the staff member. Please have space available in your trunk or back seat; do not leave your car. You must wear a mask.
Where can I find portion sizes for the Kosher meals?
What should I do if I have a question?