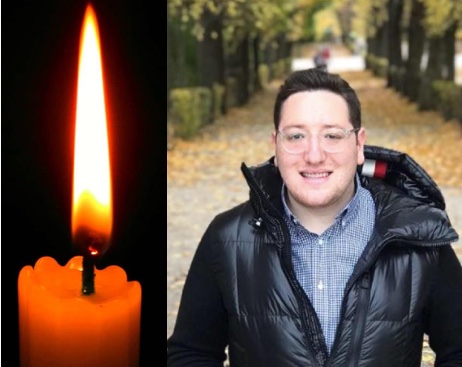 [UPDATED] ZOOM Info:
Join Zoom Meeting
https://zoom.us/j/91393890137?pwd=QzJwdnl5YzR2TlEzTmYrcTk5RldXUT09
Meeting ID: 913 9389 0137
Passcode: 0FNM5C
—-
It is with tremendous sadness that 5TC informs the community of the untimely passing of Yudi Sternfeld Z"L.
Please be aware that the funeral for our dear Yehuda Aryeh Refael, will take place today at Wellwood Cemetery in Farmingdale, Long Island at 2 PM.
Going from Brooklyn, take the Southern State Parkway to exit 35. Make a right turn for about two miles until you see Wellwood Cemetery on the right side of the road. We will meet at the Cemetery office building. We will proceed to the graveside by the procession, where the burial will take place.
May Klal Yisroel as a whole and in specific our community see no more Tzaar, and may this Machala be removed from our midst Bikarov. Yihi Zichro Baruch.
More info on Shiva details to follow.