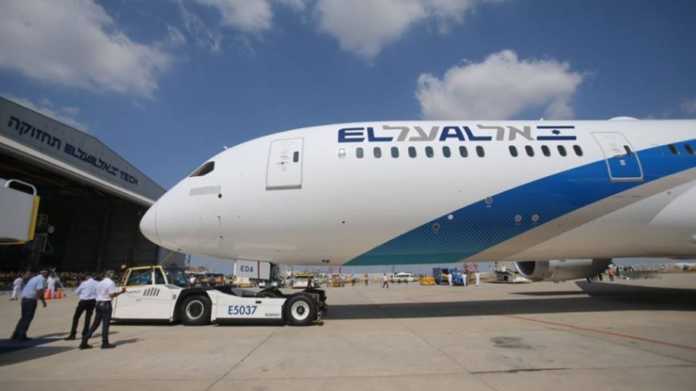 Baltimorejewishlife via Chaimvchessed
Published April 7, 2021 3:28 PM IST
Foreigners continue to be largely banned from entering Israel.
Still, as reported yesterday, this morning, new rules went into effect, permitting more groups of foreign citizens to enter Israel. These groups include those coming for simchas (weddings, bar mitzvahs and births), medical emergencies, deaths and to visit lone soldiers. These groups were previously allowed to enter the country prior to the January lockdown.
However, an important new category of foreigners who will now be granted entry permits are those with first degree relatives living in Israel. It is still unclear if the relatives in Israel must be Israeli citizens or whether this also applies to relatives of student visa holders in Israel.
Overall, the details of these rules are still far from clear and are being determined. We continue interfacing with government officials to clarify them. For now, please see the below guidelines as are known at this point. Our thanks to our colleagues at Amudim for preparing this detailed overview, which is presented with their permission. 
Eligibility:
With the exception of Israeli citizens, who can now enter Israel without any approvals, all foreigners seeking to enter Israel should follow the instructions below.
All who are seeking entry to Israel, including Israeli citizens will be required to complete two declaration forms, which can be found at the bottom of this page.
Current Guidelines Regarding Entry Permits into Israel:
A. Israeli citizens with a valid Israeli travel document (passport or travel document) are allowed to fly to Israel without prior approval
B. Every Israeli visitor and every foreigner who has been approved for entry is required to perform a PCR test within 72 hours prior to the flight to Israel.
C. Foreigners and Israelis who have not been vaccinated in Israel are obligated to be quarantined as instructed by the Ministry of Health. Those who present a vaccinated or recovering certificate from abroad will be required to perform a serological test at the institute of their choice in Israel. A positive result in the serological test (confirmation of the presence of antibodies) may allow shortening of isolation
D. Foreigners leaving Israel before the end of the isolation period, without special approval from the Israeli authorities, violate the laws of the State of Israel and their next entry will not be approved.
1. All required documents must be submitted in one PDF file not exceeding 5 MB (Document compression services like ilovepdf.com can be used)
2. Missing documents will be returned to the applicants and will not be processed until they are completed
3. Each application requires separate affidavits
IMPORTANT CHANGE: A minor child of an Israeli citizen can NOT apply for a permit. Full registration of each child as an Israeli citizen must be made. Click here to learn about the registration procedure.
Funeral Travel
Required Documents for the request to enter Israel for a funeral:
Photocopy of passport of all applicants
Photocopy of passport of the deceased
Isolation affidavits, click here to download – Note: Each applicant is required to fill out an affidavit form
Proof of family connection (birth certificate or another document)
Certificate of death and/or burial approval in Israel
Valid plane ticket to Israel
Quarantine / Vaccination Proof / Proof of COVID recovery changes and requirements:
The following categories can only apply to enter Israel if they have been vaccinated, even if in a foreign country, or if the applicant has proof that they have recovered from COVID:
Anyone visiting a first degree relative
A foreign parent of an Israeli child residing in Israel (who is in the custody of another parent)
Attending a Bar/Bat Mitzvah of a first degree relative (which is really the same as visiting a first degree relative)
Going for the birth of a grandchild (which is really the same as visiting a first degree relative, either the first degree relative is the mother of the new baby or the father of the new baby)
A foreigner married to an Israeli citizen or a permanent resident
The following categories can apply to enter Israel even if not vaccinated, but in that case, the applicant is subject to following the quarantine guidelines of 14 days.
Attending the wedding of a first degree relative (which is really the same as visiting a first degree relative, but without the vaccination or proof of recovery requirement)
First degree relatives visiting a lone soldier or someone doing Sherut Leumi
Passengers who were vaccinated or recovered abroad will need to enter quarantine upon arrival in Israel. However, they may obtain an exemption by doing a serological (antibodies) test in Israel. Results from abroad are not accepted; tests must be performed in an approved laboratory in Israel. Once you receive proof of antibodies, you must contact the Ministry of Health via this online form, and wait for a response stating that you may exit quarantine.
Definition of a first degree relative living in Israel: The person living in Israel must be an Israeli citizen or a legal resident. (We are awaiting clarification regarding someone in Israel as a student with a valid student visa falls under this category).
Required Documents for Entry Request:
Photocopy of a passport or ID number of the first-degree relative residing in Israel
Photocopy of passports of the applicants
Proof of family connection between the applicants and a relative residing in Israel (Official documents such as birth certificate, marriage license, etc.)
Isolation affidavits, click here to download – Each applicant is required to complete an affidavit form.
Proof of health insurance valid in Israel throughout the visit with a clause clearly stating coverage for COVID-19
Valid plane ticket to Israel
Certificate of recovery or vaccination certificate for all who wish to enter Israel, this applies to people of all ages – With the exception of attending a wedding, visiting a lone soldier or someone active in Sherut Leumi – in these cases, the following documents are required

In the case of a wedding event: Proof of the wedding taking place or a joint affidavit from the bride and groom signed by a notary
Photocopy of the IDF service card and/or approval of a lone soldier signed by the authorities or approval of Sherut Leumi organization for the volunteer

For a foreign parent visiting a minor child living in Israel:

Photocopy of passport of the Israeli child
The child's birth certificate, verified with an apostille stamp
Custody agreement for the minor
Once you have all the necessary documents based on the category in which you are applying, please email them to [email protected] to submit the request
All travelers must complete the following steps prior to arriving at the airport:
All passengers must take a PCR test 72 hours prior to boarding the flight to Israel. Passengers must show the result during check-in. Passengers with no valid PCR test will be declined from boarding the flight
Fill out and print the following entry declaration for each traveler. Click here to enter the entry declaration page
Fill out and print the following Self Isolation declaration for each traveler. Click here to enter the Self Isolation declaration page
* These two declarations are different from the declaration you filled out when applying for an entry permit – the "traveler entry" and "self-isolation" declarations are required for each traveler, regardless of nationality or citizenship
* The two declarations will be required for boarding and when landing. Travelers who won't have both declarations filled out will be delayed at the airport until completing both declarations!
General Information:
•     Please make sure to send in the request 2 weeks before the flight date. The department cannot process requests in less time.
•     Examining each request and receiving a response takes approximately 7 business days from the date of receiving a case number by the department.
•     All required documents must be attached, according to the case that applies to you, in one PDF file not exceeding 5MB. Shrink teh file if necassary.
•     Requests and status checks can only be made through email. Questions and requests made on other platforms (such as WhatsApp) will not be addressed.
You must bring all of the above documents with you to the airport and may need to present them at any point when checking in, boarding, and/or upon arrival in Israel.