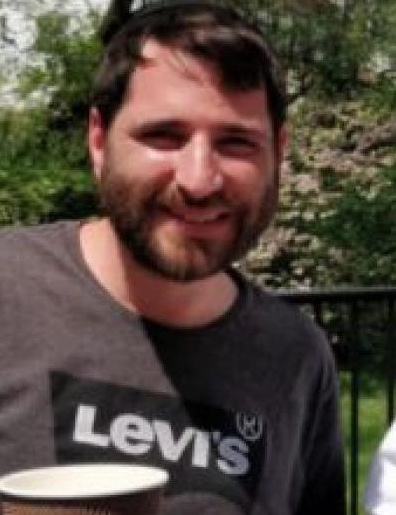 Source: Baltimorejewishlife
Tragedy struck in Baltimore on the 3700 block of Fords Lane when an Orthodox Jewish man was shot and killed walking into his relatives' home. Authorities told BJL that Ephraim Gordon ZT"L, 31 years old, had traveled from Israel to Baltimore for only a short time, to attend a family chasunah held on Lag Baomer.
At approximately 1:30 AM Monday morning, May 3rd, police received reports of a man shot but by the time police arrived on the scene the murderer had fled. Three juveniles had been reported walking up Fords Lane when Gordon's car approached the driveway. Using this as a crime of opportunity, he was shot and the perpetrators fled.
Efraim worked in the IT industry, and was an entrepreneur. He was known as a positive, friendly person who always had a smile on his face.
He had recently returned to Yidishkeit, and was planning a visit to the Ohel of the Rebbe during this trip to the US, his family, some of whom are Shluchim, said.
Misaskim handled the crime scene cleanup, Rabbi Ariel Sadwin of Agudah of MD worked throughout the night with the Medical Examiner to ensure kavod hameis and Baltimore's Shomrim are currently assisting the process by gathering information and reviewing camera footage.
He is survived by his parents Boruch and Olga Gordon from Jerusalem and sister Ella.
Kevurah will take place in Eretz Yisrael.
Anyone who has security cameras on or facing Fords Lane, Bancroft, Park Heights, and surrounding streets are encouraged to reach out and share the footage to assist the case. Please contact Shomrim at 410.358.9999
Anyone with any information is asked to call Metro Crime Stoppers at 1-866-8LOCKUP.
Statement from Delegate Attar and Councilman Schleifer:
Baltimore, MD – May 3, 2021 – Last night there was a murder on Fords Lane. A 31 year old Orthodox Jewish man who was visiting his family was killed while walking into their house around 1:30 AM. May his Neshama have an Aliyah and his family be comforted.
We are constantly on a unified front working to fight for the safety of the community. It has been, and continues to be, both our top priorities from day one in office. The community has now suffered the ultimate loss from the horrific violence plaguing this City. Our efforts to ensure the safety of our constituents will not only continue, but will increase.
The murderer must be apprehended and prosecuted. Justice must be served. And we must never wake up to anything like this again.
‎המקום ינחם אתכם בתוך שאר אבלי ציון וירושלים