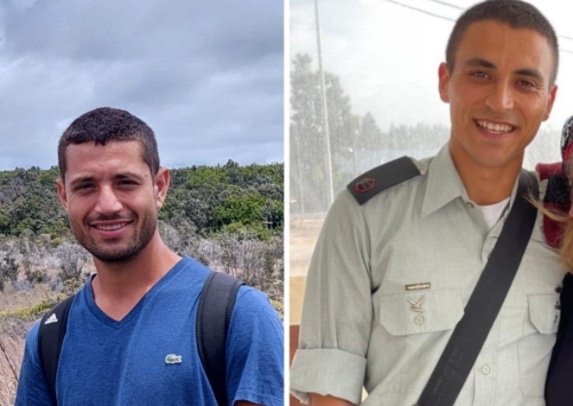 BDE: The 2 IDF soldiers who were killed in the friendly fire incident last night are named as Major Ofek Aharon, 28, and Major Itamar Elharar, 26.
The two commanders from an Israeli Commando Brigade were patrolling around the Nabi Musa base near Mitspe Yeriho when they identified a suspected and opened fire in the air. Another soldier thought the shooting was an attack, and returned fire, killing the officers.
"The officers were killed after a mistaken identification led to a friendly fire incident," the IDF said in a statement.
Describing the deaths as "painful and unfortunate," IDF Spokesperson Ran Kochav told the Kan radio broadcaster on Thursday morning that the military would investigate the circumstances.
Overnight, 2 IDF officers were killed during a security patrol near an IDF base in the Jordan Valley. The officers were misidentified & mistakenly killed by IDF fire.

The families of the officers were notified. We send our heartfelt condolences & will continue to support them.

— Israel Defense Forces (@IDF) January 13, 2022
Maj. Ofek Aharon, age 28.

Maj. Itamar Elharar, age 26 and married.

These are the Egoz Unit company commanders that were misidentified & mistakenly killed by IDF fire during a security patrol last night.

May their memories be a blessing. pic.twitter.com/Tc5RP3xzX5

— Israel Defense Forces (@IDF) January 13, 2022
הַמָּקוֹם יְנַחֵם אֶתְכֶם בְּתוֹךְ שְׁאָר אֲבֵלֵי צִיּוֹן וִירוּשָׁלַיִם