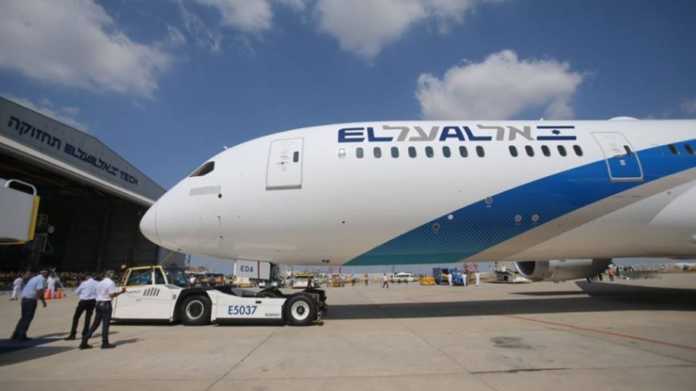 BaltimoreJewishLife via Chaimvchessed
Just earlier this week, Chaim V'Chessed chronicled the saga of entry to Israel for single students. For a number of days, authorities prevented the entry of single students who had left Israel in the midst of their studies, while married students were allowed to return. Chaim V'Chessed posited that this was unfair, and possibly illegal discrimination based on marital status. After political, legal and media efforts were launched, the issue was resolved on Monday, January 4, and permits began to be granted to students who were stranded abroad.
HOWEVER, Chaim V'Chessed has just learned that yet another turn-around is in the works: Government sources tell us that, due to the stricter lockdown tonight at midnight, issuance of permits to singles is now, once again, suspended! This means that students abroad who have not yet received permits will not be able to return to Israel. Furthermore, students in Israel who intend to travel abroad should be aware that, as it appears, they will not be able to return in the immediate days. Our sources indicate that permits which have already been issued will be honored.
This suspension is intended to remain in place until January 21. Married families living in Israel who are abroad will apparently be permitted to return.
In summary, it appears that:
Single students will not be issued entry permits, at least until January 21
Married students will be issued entry permits
Already issued permits will be honored
Our colleague Rabbi Nechemya Malinowitz, the untiring head of the Igud, is in marathon talks with government officials over this troubling matter. At the same time, our legal team is already scrutinizing the legalities of this decision, which seemingly discriminates against those students who are not married. We will issue updates as more information becomes available.
—
Flight Restrictions – Explained
At midnight, Israel will enter a new, more stringent phase in the current lockdown. As reported yesterday, there will be restrictions on flying out of Israel during this period.  The previous time such a restriction was imposed brought much confusion, especially to foreign residents of Israel. Therefore, Chaim V'Chessed representatives have been in close contact with Ministry of Transportation officials, who have shared the precise guidelines with us.
~ Passengers holding tickets purchased prior to 12 AM on January 8 will be permitted to fly. They must provide proof of purchase date, such as an email confirmation.
~ Passengers with tickets purchased after 12 AM on January 8 will be permitted to fly only if traveling for:
A funeral, wedding, Bar Mitzva or bris of a first degree relative
Medical treatment or to obtain medicine/medical supplies
Providing assistance to someone in distress or crisis
Moving to a new home,
Returning to returning to your country of origin
Returning to a permitted place of work
It is permitted to travel for one of the above reasons without obtaining a special permit. Humanitarian requests for reasons other than the above may be submitted to the Ministry of Transportation at this link.
Foreigners are, of course, bound by the laws of the land, like anyone in Israel. Still, Ministry officials have told us that the permission to 'return to your country of origin' will seemingly be grounds for many foreigners to be permitted to fly. Of course, always bring any relevant documentation. And, bear in mind that rules can and will change frequently. This is the most up to date information currently available .
Reminder: In general, we discourage any non-essential travel during this period of extreme uncertainty and frequent, rapid changes.