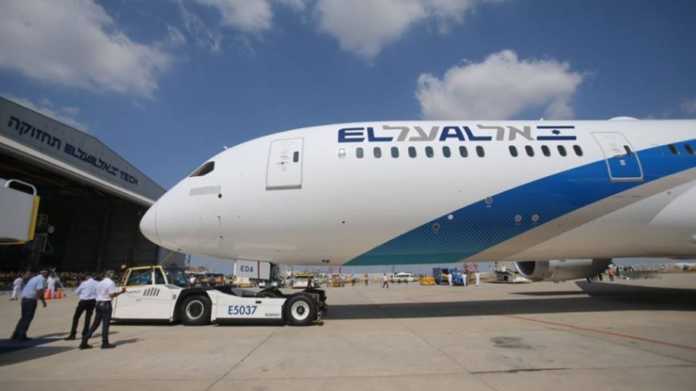 Source: Baltimorejewishlife via Chaimvchessed
All travelers flying to the United States will soon be required to provide a negative Covid-19 test before boarding their flight.
The Centers for Disease Control and Prevention (CDC), a Department of the US Health and Human Services (HHS), issued an order on January 12, 2021 requiring proof of a negative COVID-19 test or documentation of having recovered from COVID-19 for all air passengers arriving from a foreign country to the US. This order will take effect on January 26, 2021 and will apply to all travelers, including US citizens. Read the order here.
The test must have been performed within 72 hours of your flight. Passengers who have recovered from Covid will be required to present a positive PCR test from the past 90 days. Antibodies will not be accepted in lieu of a PCR test.
Vaccinated persons, as well, will need to present a negative PCR test. Chaim V'Chessed is already in contact with airlines flying out of Israel to ascertain the exact requirements. We will update when more information becomes available.
Israel is currently in a stringent lockdown, and most government offices are closed to the public. The Interior Ministry remains open, but for urgent matters only.
Even prior to the lockdown, many foreigners in Israel have experienced difficulties in extending their visas, due to the Corona situation. As in the earlier waves, Chaim V'Chessed representatives have again urged Ministry officials to extend visas due to the extenuating circumstances.
We are pleased to share that the Ministry has indeed decided to extend visas, once again. Any visas which expired on or after January 10, have now been extended until March 30. The Interior Ministry press release on this topic can be viewed here. The extension relates to all A Class visas, as well as B1 and B4 visas.
Unfortunately, this move will not help those whose visas expired before the onset of the new lockdown. Chaim V'Chessed is advocating that the starting date of this extension be rolled back, so as to cover those whose visas expired even prior to January 10.
An additional complication is that most foreign embassies or consulates in Israel are operating in an extremely limited fashion. Hence, there is extreme difficulty in renewing or obtaining passports. Without a valid passport, one cannot receive a new visa. This has proven to be a serious challenge for visa holders. As their visas expire, they lose their Bituach Leumi rights, leaving them without health insurance. Yet, they cannot extend their visas, as they do not hold valid passports.
Chaim V'Chessed is working on several fronts to address this matter. On Monday, January 11, CEO Rabbi Paysach Freedman, along with Mrs. Rachel Morgenstern of our Bureaucratic Department, met with Mr. Meir Spigler, Director-General of Bituach Leumi to discuss the issue. Mr. Spigler was most gracious and immediately ordered his staff to research the topic.
At the same time, the issue could be remedied by a longer extension of visas, an order which must come from Interior Minister, Aryeh Deri. Freedman penned a letter to the Minister requesting his assistance in this matter. We are hoping for a favorable response from the Minister.