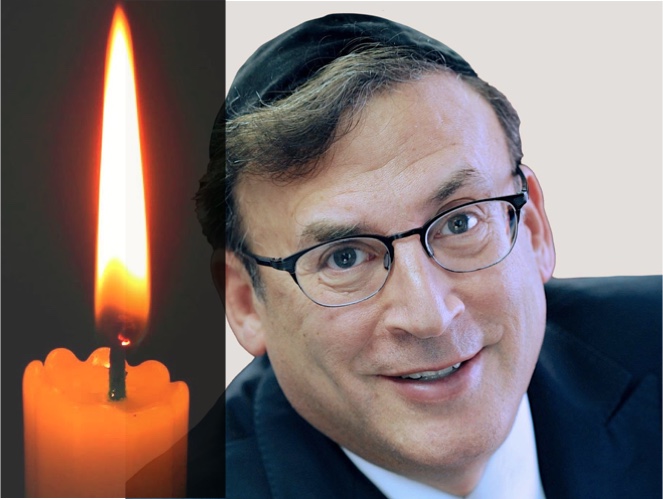 It is with tremendous sadness that 5TC informs the community of the passing of R' Zechariah Wallerstein, he passed away early Monday morning. He was approximately 64-years-old.
With Sadness we regret to inform you of the passing of Rabbi Zechariah Wallerstein

Rabbi Wallerstein, Founder of Ohr Naava, inspired thousands of people throughout the world

Rabbi Wallerstein has been giving shiurim in Communites for CHAZAQ since our inception
Baruch Dayan Emet pic.twitter.com/T3EoSYOSDo

— CHAZAQ Organization (@ChazaqOrg) May 2, 2022
Rabbi Wallerstein was the founder of Ohr Yitzchak, Ateres Naava Seminary for Girls, and Ohr Naava Women's Institute in Brooklyn, NY.
Ohr Naava is a unique program designed for women ages 17 through 120 who are interested in furthering their Torah experience. The program, under the leadership of Rabbi Wallerstein zt'l, started out as a Wednesday evening class in a small classroom known as a "Chabura." It brought together girls who had just returned from studying in Israel, college students who needed a weekly moment of inspiration, and most of all, Jews of different backgrounds with one common goal, to grow and change.
All the programing of Ohr Naava was absolutely free of charge, for women wishing to make the time to grow, change and further their Torah knowledge.
R' Wallerstein zt"l was a game changer and a real pioneer in in the Kiruv movement for women in America.
Rabbi Wallerstein was an internationally sought-after speaker, traveling the world and inspiring men and women from all walks of life.
For decades his soul focus was chinuch and how he can further his impact on the world at large. He was a dynamic educator with his trademark passion, clarity, and love which had touched the hearts and souls of thousands of students from all shades of the religious spectrum. He will be missed tremendously all throughout the world.
The Levaya will be held on Monday at Ohr Naava. The address is 2201 E 23rd St, Brooklyn, NY 11229 (Avenue V and East 22 Street). The time will be announced.
הַמָּקוֹם יְנַחֵם אֶתְכֶם בְּתוֹךְ שְׁאָר אֲבֵלֵי צִיּוֹן וִירוּשָׁלַיִם
I am shaken to wake up this morning to the devastating news of the passing of Rabbi Zechariah Wallerstein Zt"l. Rabbi Wallerstein was not only an icon in our community, but a special soul that inspired and touched thousands of lives every day. 1/2 pic.twitter.com/hR2MkmE1Od

— Councilwoman Inna Vernikov (@InnaVernikov) May 2, 2022