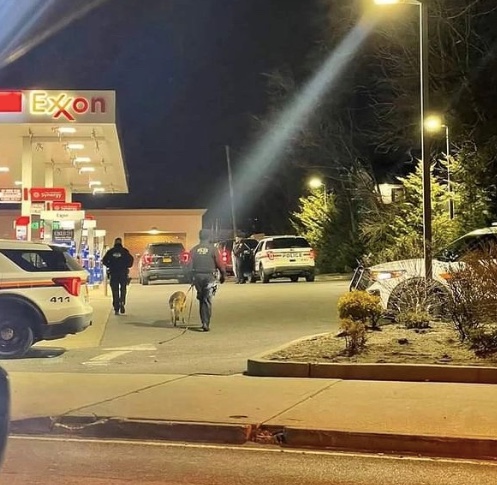 The Major Case Bureau reports the details of a robbery that occurred on Wednesday, March 8th, at 10:37 pm in Cedarhurst.
Detectives said a male subject entered the Exxon Bolla Market at 340 Rockaway Turnpike. The subject approached the cashier counter and motioned that he had a weapon behind his back while demanding cash from the register. The store employee complied, and the subject fled eastbound on West Broadway.
No injuries were reported.
The subject is described as a white male, approximately 6"0' tall, wearing a black ski mask, a gray hooded sweatshirt, a black jacket, gray sweatpants, and black boots.
Detectives request anyone with information regarding the above incident to contact Nassau County Crime Stoppers at 1-800-244-TIPS or call 911. All callers will remain anonymous.
Exxon gas station on Rockaway Tpke and West Broadway was closed last night, following an armed robbery. More than 7 police cars and a few additional under covers on scene including a K-9 unit. pic.twitter.com/y5ccYtjCfL

— 5TownsCentral (@5TownsCentral) March 9, 2023